Grand Koi is the USA's largest stocker of imported Koi
from Japan's most renowned breeders.
Grand Koi devotes our considerable resources to bring you the best koi available in the world. From our multiple locations spanning the globe, our team selects, imports, acclimates, and grows the finest koi we can get our hands on, no matter what it takes. Spending the summer season with our breeder friends in the birthplace of koi in Niigata, Japan allows us to have the first pick of the highest quality koi from the fall harvest, allowing you to own the champion fish you have always dreamed of. We can ship koi to anywhere in the continental US from our convenient location near Atlanta, GA. At Grand Koi our passion for the fish is evident in everything we do, we hope that you will allow us to introduce you to the kind of quality fish and service that our uncompromising standards can provide. Learn more about Grand Koi
Latest Arrivals:
See Our Facilities
COMING SOON: Take a tour of our world-class Koi Farm, stocking thousands of the highest quality Koi fish.
Learn More About Koi Fish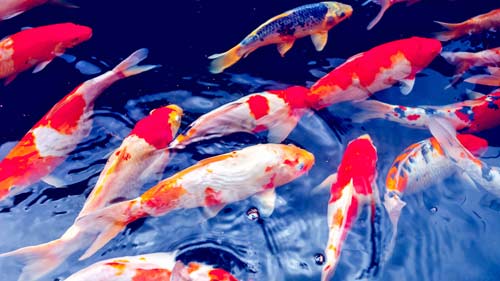 Learn more about the history of the Koi fish and why good genes are important when choosing your fish.